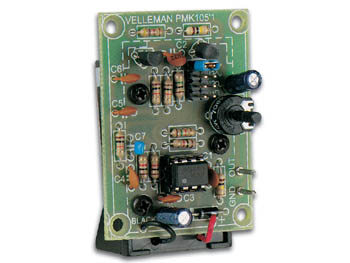 As this is the first post of my blog, I will start out with a little background to my building ventures.
After I started making music early in the 21st century I was interested in all instruments I could possibly lay my hands on.
One of my first points of interest was purchasing a Kantele building kit, but really never got enough courage to dig into it.
However in 2011 I finally purchased a few sets of Velleman Signal Generator mini kits (
LINK
)
Of course I took my time soldering the kits together, but the time was well worth it and the ready electronics found their homes in a wooden box covered with pink&metallic contact paper.
...for future endeavors I'm thinking of changing the power intake to a 9V socket instead of the battery for more reliability.